Learn micro-adjustments to the way you move, to permanently eliminate your pain.

Eat anything you want and still obtain your goals.

Have boundless energy to dominate your work.
Are you at work, feeling aches and pains, low energy, and feel like you're turning into a blob?
Are you in a labor-intensive job but its constant repetitive movements, putting a strain on your body and limiting your range of motion?
What if you had the kind of body where you felt limitless and could try any activity you wanted?
Now You Can.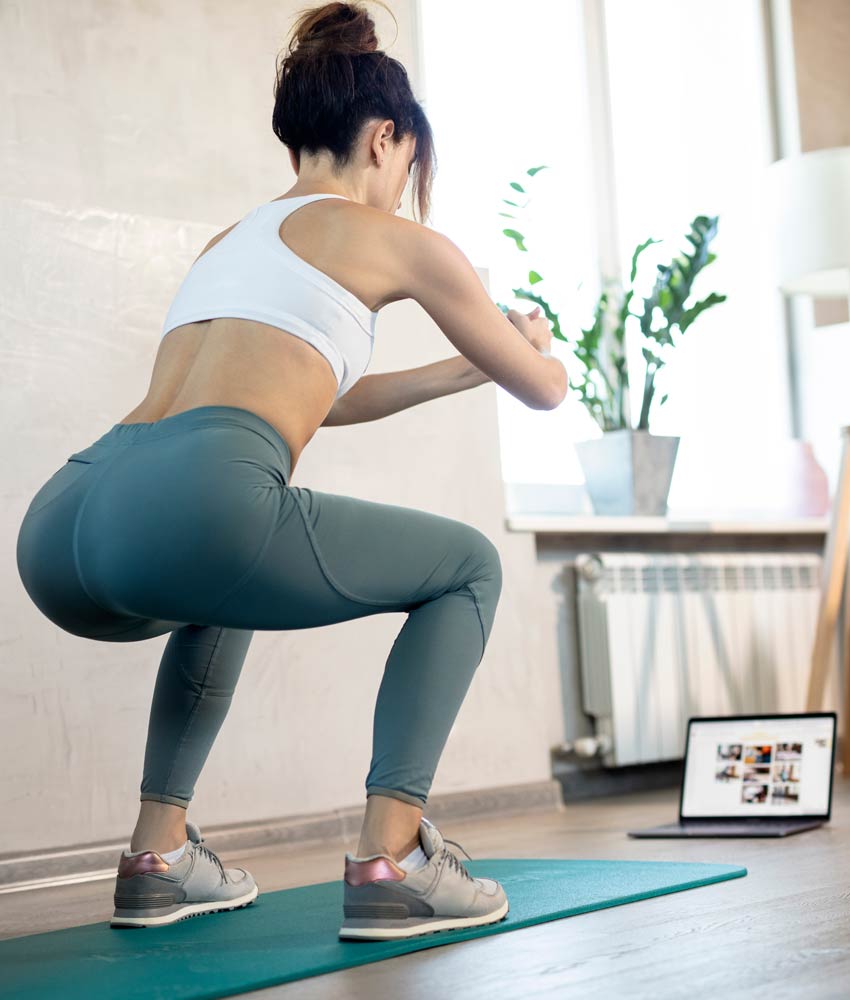 Your life is about you, just like this program.
Most people want to be in their best physical form, but pain, endurance, and poor eating habits keep derailing you from their goals.
Fitness programs will have you take off running or diving into full-on programming, without any adaptations needed for what your body can actually do, injury-free.
Most nutrition programs will tell you what you can and can't eat, without regard for your individual preferences, which leads to falling off the wagon and always restarting your journey.
Connect all of the dots of the body as a system. If your goal is to create a healthier lifestyle, this will help you think about injury prevention, nutrition, and movement as a complete system to reach your goals in the shortest amount of time possible.
No matter what level you are, you will get something out of this course: BALANCED nutrition, BEING more fit, playing sports, BEING more productive at work, etc.
The flexible structure of HNL Fit: Worker's Edition lets you start at your level and advance according to your goals, progress, and lifestyle.
Prioritizing your health isn't the same as neglecting your responsibilities. It means choosing yourself first to do everything else better.
I understand that you have essential commitments and goals in life, but that doesn't mean your health and self-care has to end up last. 
As a Human Performance Specialist, I know that a fit and functional body is the foundation for success. If you always keep increasing your to-do list while moving yourself to the bottom, you'll never complete it all---at least not to the best of your ability! 
Who will complete all those tasks if you get burned out?
Improve your Fitness at Any Level
The buildable modules of my HNL Fit: Worker's Edition Program are suitable for any fitness level, whether you are a beginner or more advanced.  
Get Results Without Wasting Time
My HNL Fit: Worker's Edition Program is explicitly tailored to busy working individuals who need an effective, flexible and time-efficient plan that fits into a hectic schedule. 
Train at Your Convenience
The HNL Fit: Worker's Edition Program doesn't require a gym membership or lots of expensive equipment that takes space you don't have. All you need commitment and a few minutes a day to complete the exercises whenever it's convenient. 
Be Proactive about your Health
The HNL Fit: Worker's Edition Program will provide you with a lasting fitness and health foundation that benefits every area of your life. Besides building functional strength, you will reduce stress levels, relieve muscle tension, and prevent injuries down the line.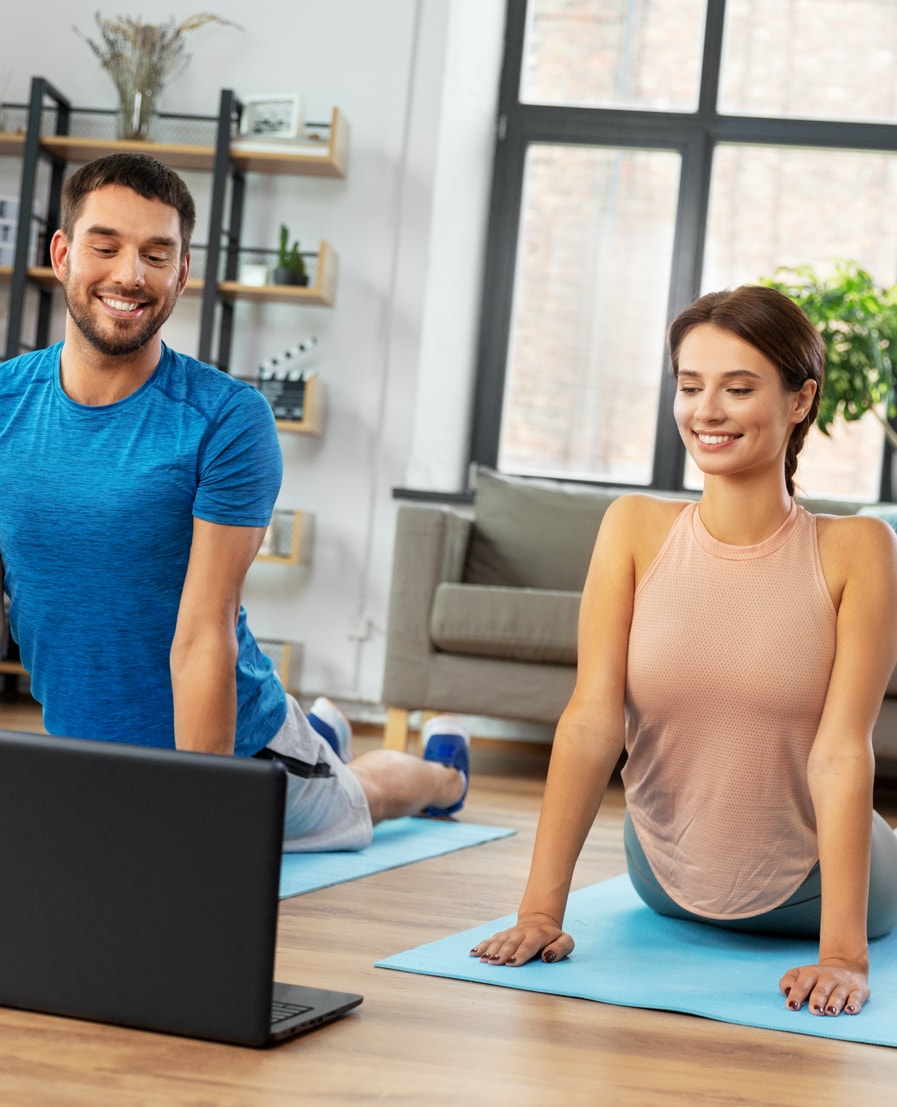 HNL Fit: Worker's Edition Includes:
Welcome to HNL Fit: Worker's Edition Learn the fundamentals of health and fitness as it relates to the lifestyle of a working professional.
Improving Posture & Movement Awareness Learn the importance and interrelation of posture and movement, build functional strength and move more efficiently with postural exercise tutorials.
Key Fitness Concepts and Strategies Learn how to progress gradually, movement speed continuum, isometric movement instruction, 10-second training model, controlling your repetition moves, and more.
Developing a Functional Core Learn the importance of your core for overall strength and stability and build a strong core with easy-to-follow exercise tutorials.
Building Lower Body Strength Learn the significance of lower body strength and build functional muscle with simple but effective lower-body exercise tutorials.
Building Upper-Body Strength Learn the significance of upper body strength and strengthen your upper body with comprehensive exercise tutorials.
Sustainable Nutrition Habits Learn everything you need to know about integrating healthy nutrition with your current lifestyle, staying hydrated, planning your meals, and making smart food choices.
Integrating Health and Fitness Into Your Lifestyle Learn how to make fitness and health a seamless part of your everyday routine by creating sustainable habits that improve your life's overall quality.
BONUS with 6 Extra Videos teaching you simple tricks to improve workplace ergonomics. Sample workout routines to minimize strain and improve strength and mobility for every part of your body! AND beginner, intermediate, and advanced 4-week progressive workout plans!
BUY NOW $249
Testimonials
October 28, 2017
Andrew has created a well thought out comprehensive course that covers many overlooked concepts in fitness. Tony and Andrew do a great job in explaining the information in ways that I can relate to and understand how to effectively work towards my fitness goals. The exercise tutorials, workout templates, and mobility instruction is extremely thorough and helpful! Lastly, the nutrition section has made a huge impact on my perspective and how I can sustain healthier nutrition habits. I highly recommend this course to anyone that is looking to improve their health and fitness!

Jason
October 28, 2017
Many programs I have tried focus on the "what" to do without enough instruction of the "how and why" it is important. I am truly impressed with the amount of high quality content and instruction that is jam-packed into this course. This has helped me in many ways beyond fitness, but also in the aspects of learning how to recover better, improve my nutritional choices that I truly feel good about, and how to improve my overall lifestyle through the activities I enjoy. I found this program to be extremely helpful to connect the dots with what will help me and my unique lifestyle. Check out this awesome course filled with tons of game changing content!

Derek
October 28, 2017
I have been so busy and pushing my health and fitness on the side for years. When I saw that Andrew created a course geared towards a busy full time working person with a family, I thought I'd give it a try. I really appreciated the thorough videos, explanations, instruction, that made it easy to incorporate these practices into my schedule. The workouts, templates, and calendar made it so easy to follow along and I could feel improved strength and function after about 3 short weeks. More importantly, the nutrition section really helped me and my family to start making positive changes that really work for us. For anyone out there looking to improve your health and fitness, this is definitely the course that will help you achieve your goals in a very effective and positive way. Andrew and Tony really helped me to get started, and I really encourage others to go through this course as well!

Katie
Ready to optimize your life?
Here's how to start: 
Buy the program.
Follow the plan according to your fitness level.
Improve your health and every area of your life!
Are you willing to:
Keep wasting your money on time-consuming fitness plans you'll never have time for, or take action with a program designed to be a seamless part of your lifestyle and schedule?
Set yourself up for failure with an unrealistic workout protocol that's too advanced, or secure your success with an adaptable program that molds to your level and progress?
Press on day after day, hoping your body will somehow make up for your neglect, or be proactive about your health and build a strong body that holds up through any challenge?
Give up activities that you love because you no longer have the energy to keep up, or learn practical strategies to optimize your performance so you can live life to the fullest? 
Wait for tomorrow to feel a confident enough to do and be everything you want, or prioritize yourself now, so you can be the person you want to be for life?
Excel in all you do
With a lasting foundation for health and fitness that will maximize performance and productivity. 
Feel and look fantastic
With a healthy, fit physique, and go-getter mindset that makes you feel capable, young, focused, and healthy.
Get excited about life
With tons of energy and confidence to try new things, be social and go after anything without holding back.